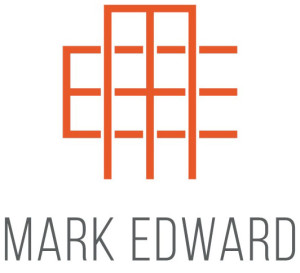 Delivering the Extraordinary
For three decades Mark Edward has delivered extraordinary residential works. With a vision for quality, beauty and lasting value, Mark Edward  has surpassed client expectations by delivering superior exteriors, restorations, interiors, new homes, renovated investment properties and hardscape features. With the passion and creativity of an artist, the refined skill of a master craftsman, and the business savvy and network of an expert contractor, Mark Edward delivers extraordinary results on a scale from small to large.
If you are considering a new exterior look, a fresh color palate and interior features, or thinking through a potential investment project, contact Mark Edward for insight, sound advice, inspiration, and an amazing way forward to realize your dreams.
Serving the Inland Northwest: Washington, Northern Idaho and Western Montana. T: 509.220.5112
Our Works
Mark Edward develops and enhances diverse residential types.
Exteriors
Mark Edward creates beautiful and well constructed exteriors for homes. Whether that's building new or restoring old, Mark Edward delivers vibrant and eye-catching exteriors that offer lasting value.
Restorations
Mark Edward specializes in home restoration work. We take homes in their present condition and transform them to something much better. This means we interpret the original intent, grasp the current owner's vision, and restore the property so it captures the legacy value, but also carries the property to the future in a fantastically fresh way.
Interiors
Mark Edwards combines refined design and interior artistry with superior painting and construction techniques to deliver superlative interior presentations. Beautiful custom palates, integrated woodwork, and highly comfortable and functional structures are the hallmarks of our residential interior work.
New Development
Mark Edward has spearheaded the development of both new residential and multifamily properties. We specialize in understanding the vision for the new property and efficiently manage all aspects of the design and construction process to deliver extraordinary results.
Investment Properties
Investment property development requires a specialized skill and knowhow to bring to properties to market for rent or resale. Mark Edwards offers that specialized expertise to do the needed upgrades to ensure longevity and ultimate property value. We offer turnkey construction development service, taking the worry and hassle out of the process for investors, and fulfilling the purpose of quality investment properties that bring immediate profitable return or long-term residual income.
Hardscapes
The foundation of quality grounds and landscaping are the architectural elements that provide lovely and meaningful context. Mark Edward specializes in producing structurally robust hardscapes such as fences, patios, water features, gazebos, garden structures, etc. that create beautiful and permanent extension to the home design, and superb context for gardens, recreation, and entertainment.
Our Technologies
Mark Edward offers advanced technologies and processes in all of its consulting, construction, painting and project management services.
Consulting & Value Audits
Mark Edward supports project development before the client makes a larger commitment. Every residential project requires a commitment of time and resources with corresponding risk. Mark Edward stands beside you to expertly assess the potential of a project and consult on viable ways forward. We deliver our Value Audit that will help you consider the return on what you value the most, whether that be aesthetics, function, financial return, or legacy.
Design and Planning
Mark Edward approaches every project like a fine artist. We seek to capture your vision and draw out the potential of the specific project. We then bring our creativity and expertise fully on board to put it all together in a plan that will deliver results that even surpass what you imagined. We have a small team that includes an architect and interior designer to support this stage of project development.
Painting Services
Superior home painting for exteriors and interior is an art, a craft, and truly a science. Mark Edward offers three decades of wide ranging experience in restoring and producing master residential works throughout the northwest. The secret of our success is a deep understanding of wood and the special processes to prepare the surfaces for best treatment and longest lasting presentation.
Construction Services
Mark Edward offers construction services that balance artistry with the practical. Our restoration, renovation, remodel and new construction projects are delivered with the best products and approaches customized for those projects and their specific goals. That means we tailor the solution to the desired outcomes. In some cases that might mean using more costly materials because of a high aesthetic value. In other cases, we would recommend less costly materials to maximize investment value. It's a rugged and pragmatic approach that reflects the northwest's style and culture of practical quality.
Project Delivery
The greatest compliment we receive from clients is when they come back to us for a new project. Sometimes we hear stories where they experienced hassles, heart ache, overrun budgets, and subpar work with other firms. We relish the opportunity to earn your trust and build a relationship for the future. Mark Edward prides itself on delivering extraordinary results on time and on budget. We have developed an amazing network of craftsmen and tradesmen. We build a unique team for every project and we manage the parts to deliver residential works that truly WOW!